Best Bicycle Rentals on Marco Island and Naples When it comes to places in South West Florida that ought to be on every tourist's must-visit list, Marco Island and Naples are top of the heap. Marco Island is defined by its breathtaking beaches, resort hotels, marinas, golf courses, and the spectacular network of inland waterways. hen there is the Tigertail Beach Park with its inland tidal lagoon where one can indulge in a spot of kayaking and paddleboarding.
Naples, of course, is known as a shopping destination par excellence with its exclusive shopping malls. Its golf courses too are quite famous. Then there are the calm waters and endless white "sugar" sand beaches that beckon you. This is the kind of place that you would want to stay for long.
Experience the beauty of Marco Island in a way you have never seen it before. Among the best ways of enjoying what these two places have to offer is to undertake a bike tour of these parts. You could choose different bike tours like North Island Tour, South Island Bike Tour, Real Estate Bike Tour by renting a bike from Marco Island Bike Rentals. In addition, your experienced guide will highlight local businesses and activities of interest and provide in-depth details about Marco that otherwise may never have been known to you.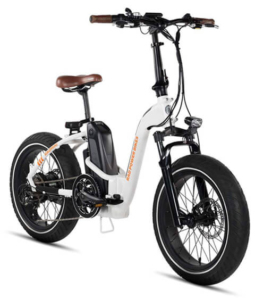 They would take you to parts that are off the beaten track where you could make unexpected discoveries like local wildlife and some spectacularly beautiful spots known only to them. With a variety of bicycle paths throughout the area, you're never hunting for another adventure to tackle. If you want to focus your time on the best of the best, hire a bike from Marco Island Bike Rentals and explore different bike tours.