Marco Island
Waverunner Tours
Marco Island
Waverunner Tours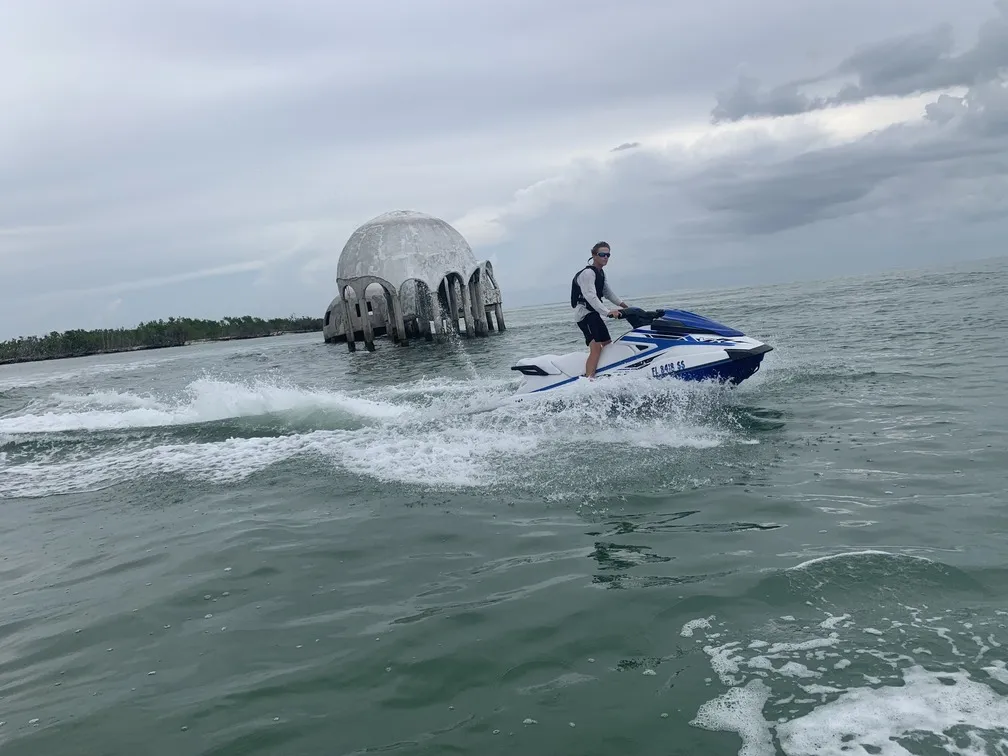 Marco Island Waverunner Tours- DESCRIPTION
Experience cruising around Marco Island and the 1000 Islands on a guided 2-hour Waverunner tour. Explore mangrove tunnels, the Gulf of Mexico, and the dome homes on Cape Romano. Encounter dolphins, manatees, and native birds.
Our new deluxe Yamaha WaveRunner are very stable, safe machines which make navigating the backwaters a literal breeze, so even a novice can enjoy the tour in comfort and style.
Please note that our Waverunner are 3 passenger machines, but weather conditions may at times require Marco Island Waverunner Tours to restrict the number of passengers per machine on the day of your activity.
Born on or before December 31, 1987
Participants are allowed to operate Waverunners alone or with a passenger, and possession of a Boater Safety Card is not required. Individuals are also authorized to sign the rental agreement.
Born on or after January 1, 1988
Participants must hold a Boater Safety Card to operate the Waverunner alone, and must be at least 18 years old to carry a passenger. To obtain this card, please click the button below. If individuals do not own a Boater Safety Card, A temporary Boater Safety Certificate Examination is available for a $3 fee. Participants must be 18 years or older to drive on the tour as well as sign the rental agreement.
15 Years of Age and Under
Participants are NOT allowed to operate any Waverunner or Jet Ski on Florida waters at any time, regardless of whether they hold a Boater Safety I.D. Card ( Florida law, Chapter 327.393). Florida laws require proof of age with photo identification.
Reservations For Waverunner Tours at Marco Island
Departure times: 
8:30 am, 11:30 am, 2:30 pm
Meeting Location
Caxambas Park – 909 Collier Ct, Marco Island, FL 34145
Marco Island
Waverunner Rental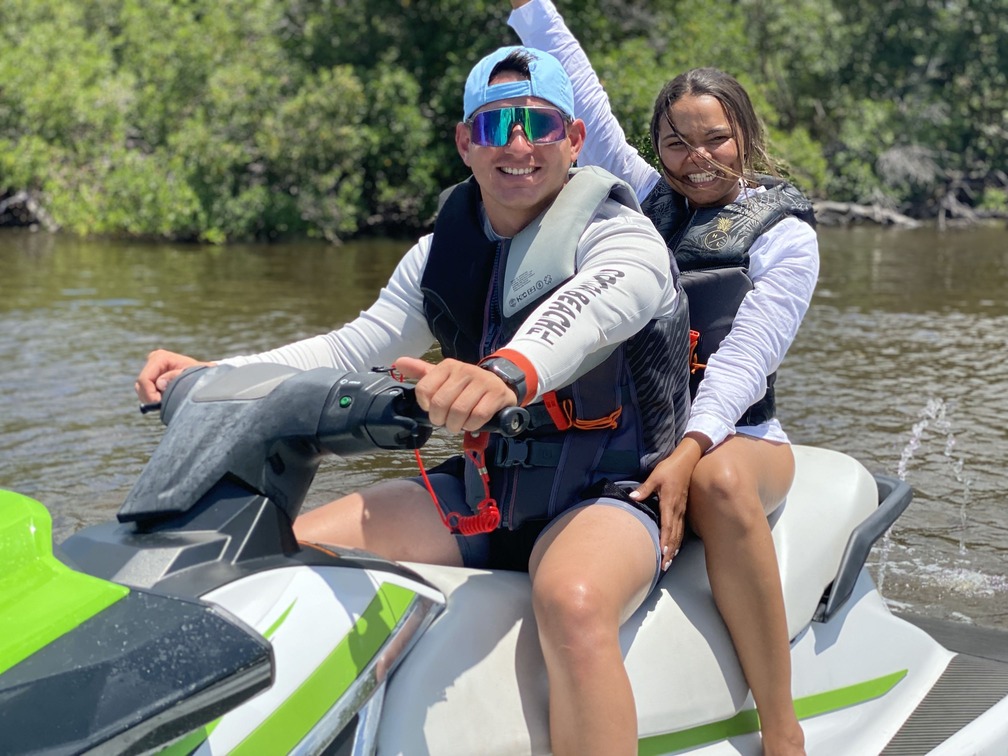 Max weight:  375 lbs per jet ski
Max riders:  2 people per jet ski
Private tours:
Call for details to book a personal tour for individual riders or groups so you don't have to wait for a time slot
Take the boater safety course:
If you are under the age of 32, Florida law requires watercraft operators to have a boating safety education ID card. Taking this quick boater safety course will provide you with the necessary certificate to ride on our jet ski tour. After booking,
MARCO ISLAND 

Waverunner Tours
Explore the 10,000 Islands and Mangrove Tunnels. We'll head out to the Gulf Of Mexico to see the Dome Homes. Of coarse always looking for dolphins.
If You Answered Yes, We Have Just The Activity For You!
Our waverunners at Marco Island provide an exciting, fun-filled Marco Island adventure. Even if you've never used a waverunner or jet ski before, we'll teach you how to use it and prepare you for going out on your adventure! Whether you're craving adrenaline or just want the sun and sand in your face, we have the adventure for you!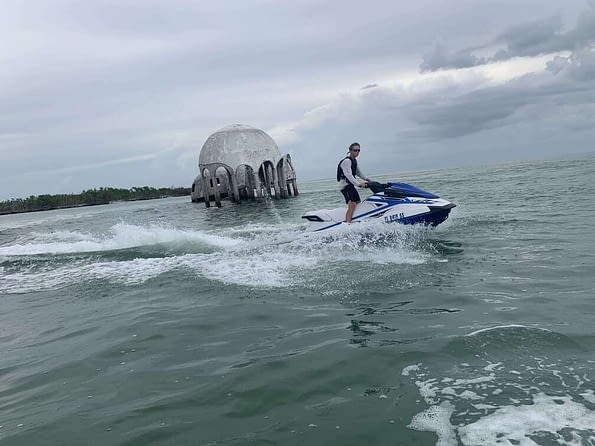 Marco Island Waverunner Tours are a great way to explore the 10,000 Islands and Dome Homes. Bring a friend or ride solo. Marco Island Bike Rentals is excited to get you on a Waverunner and get exploring! With our friendly crew there to assist you, we will make your Marco Island adventure memorable and unforgettable! We'll set you up for the BEST Marco Island Adventure!
NO REFUNDS. You may cancel with one weeks notice and receive a credit to be used with 1 year. You MUST send an email to 
[email protected]
You will get a confirmation with 24 hrs. If not please call our office asap.